Drinkwell Platinum Pet Water Fountain Bowl for Dogs Cats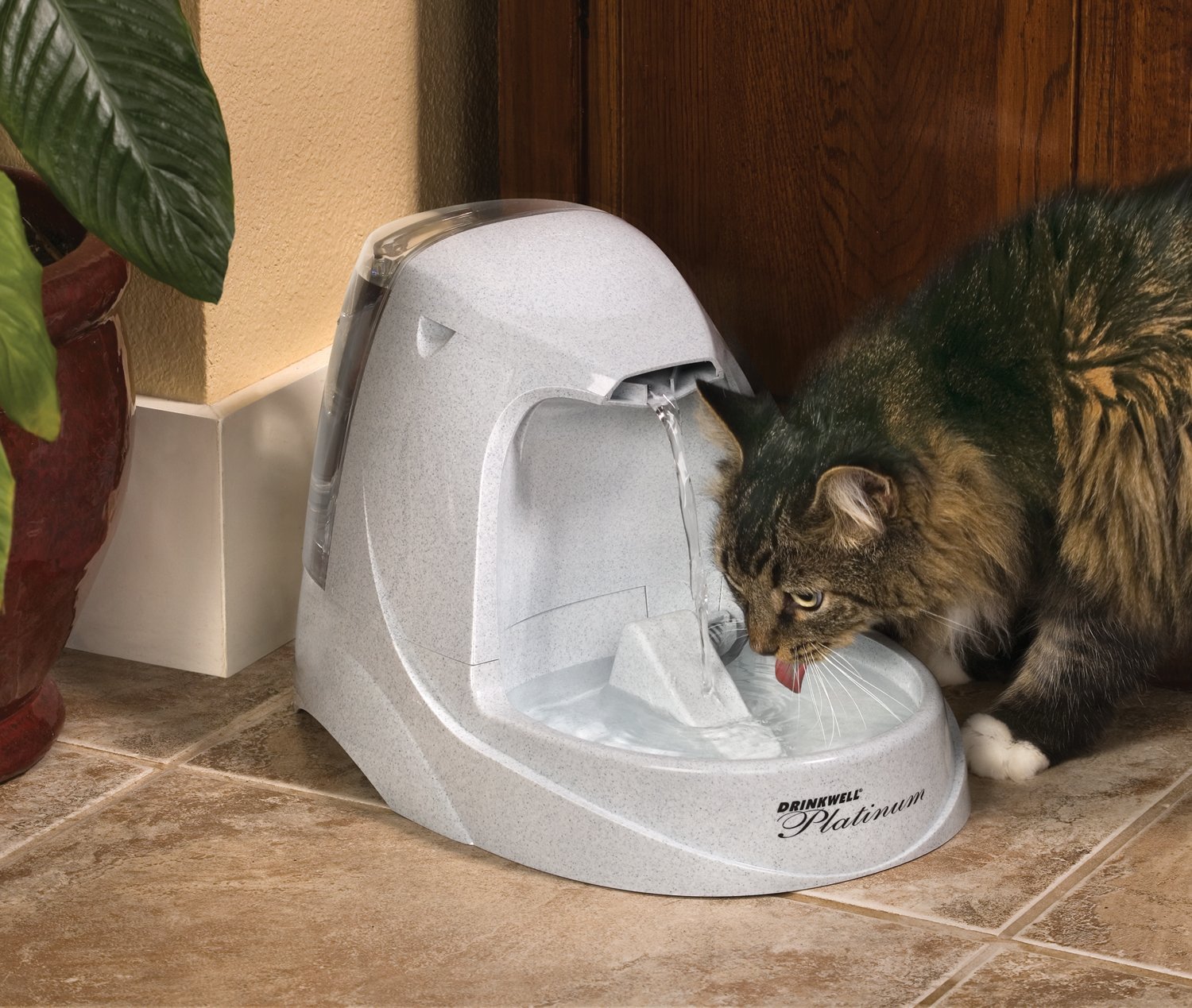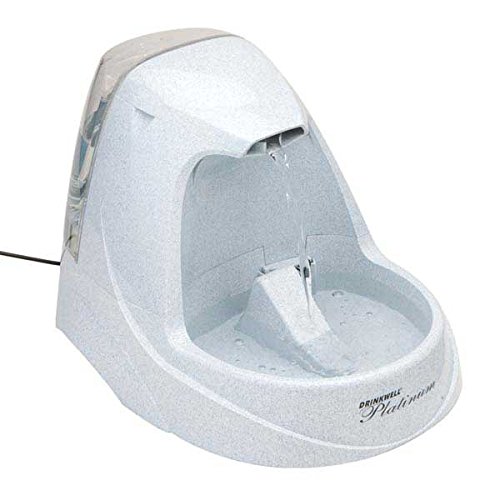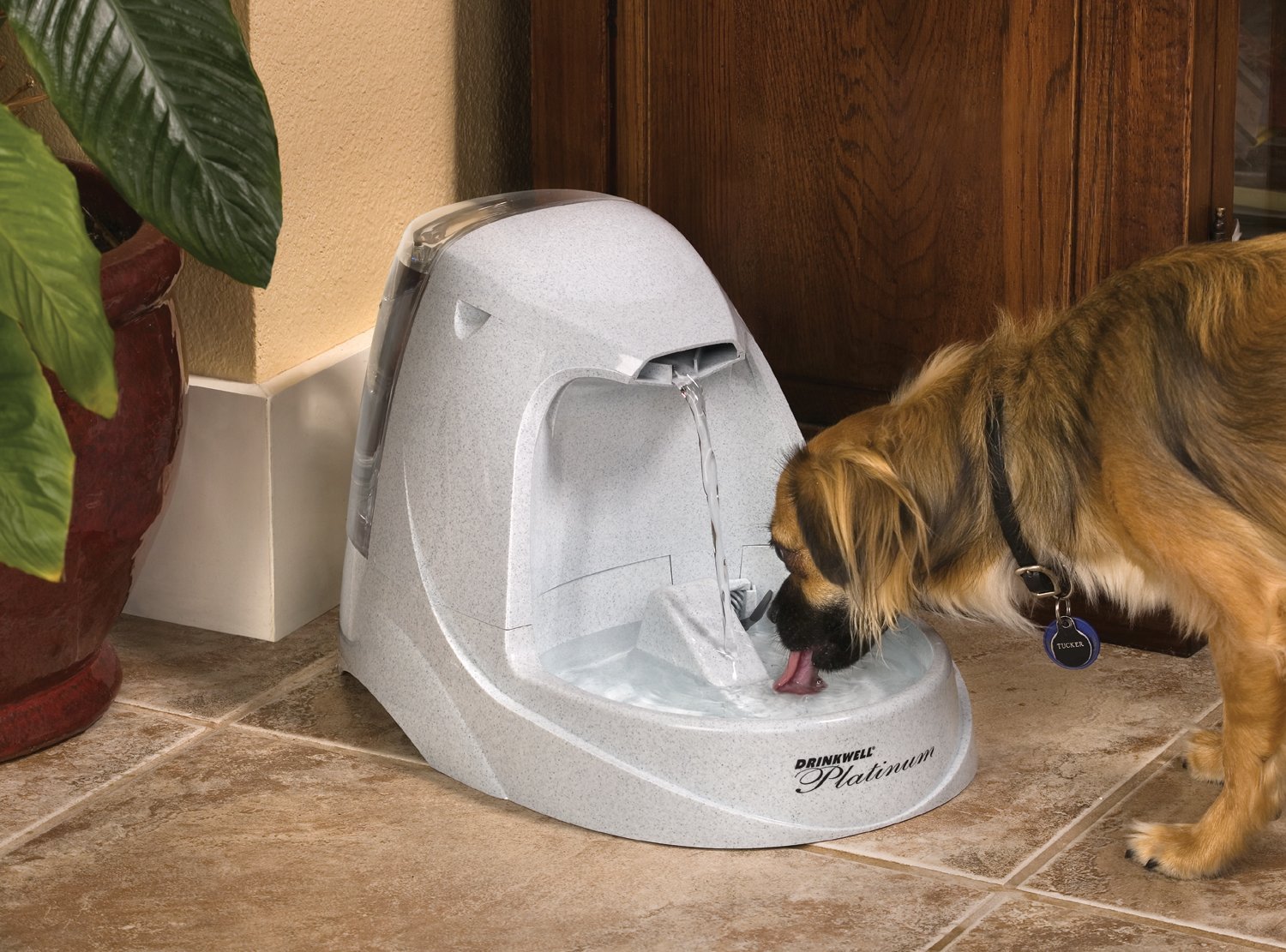 Helps fight health risks by encouraging your cat or dog to drink more water. Holds 168 fluid ounces of water to keep your pet's water full. Includes a replaceable charcoal filter to keep water clean and free of debris. Patented, free-flowing water stream aerates and oxygenates pet drinking water. Use in the US only.
Keep your pet healthy with the Drinkwell Platinum Fountain
Keep your pet healthy!

Research shows one way to improve your pet's health is to get him to drink more water. Water is essential for supporting your pet's vital organ function.
Is your pet dehydrated?

To check if your pet is dehydrated, gently grab a loose fold of skin, either on the back of the neck or in between the shoulder blades and release. If the skin snaps back into place, your pet should be okay. If the skin slowly returns into place, your pet could be dehydrated.
What is activated carbon?

The activated carbon replacement filters are made of coconut shells. Activated carbon absorbs basic water contaminants, as well as chlorine from tap water. This helps improve the taste and remove odors from basic drinking water.
Copyright © Copyright 2015 – Richard Armenta – All Rights Reserved